News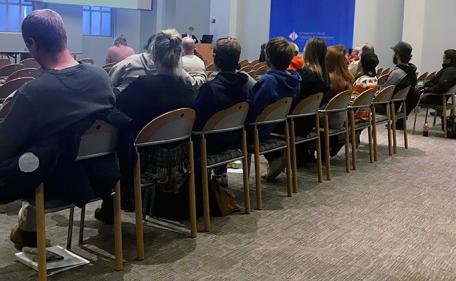 Wed Jan 31
The Connecticut Department of Transportation will conduct public hearings on proposed public transit fare increases for bus, rail and Americans with Disabilities Act (ADA) paratransit services; and proposed service reductions to the New Haven Line, New Canaan Line, Danbury Line, Waterbury Line, and Shore Line East rail services. No bus or ADA paratransit service reductions are proposed at this time.
News
The Connecticut Department of Transportation (CTDOT) has announced the availability of additional…
Starting November 1, 31 additional free parking spaces are available for use by CTfastrak customers…
Governor Dannel P. Malloy announced that the state's recently expanded CTtransit bus route…
How to Ride
Each route has a schedule or timetable that lists the departure/arrival times of the bus along that route.
All CTtransit buses have wheelchair lifts or ramps for access by persons with disabilities.
Buses can carry a maximum of two bikes, on a "first-come, first served" basis.
Please call our Customer Service Center if you think you left something on a bus.
You Know Your World. And You Know When Something's Not Right.
Here are some simple options that can help you reach your destination on time.