Attn: 924 and 928 Express Customers
Southington-Cheshire Express
|
Southington-Cheshire-Waterbury Express
Thu May 09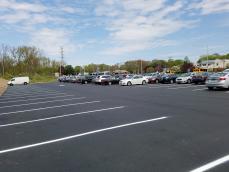 CTDOT has recently improved the Plantsville park-and-ride lot (I-84 at Route 10 – Exit 29). 
The lot has been repaved and restriped. The improvements to the parking lot have resulted in 30 new parking spaces being added, for a total of 132 regular spaces and 5 handicap spaces.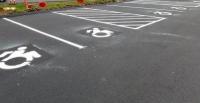 These additional parking spaces will help alleviate express route customers finding the lot at capacity and needing to seek parking elsewhere. See additional information on Park & Ride locations served by express buses.
A bus shelter will be installed very soon to accommodate those waiting to take transit.
The express route bus cost from the Plantsville lot to downtown Hartford is a 3-zone fare, or $4.10 one-way. For discounts available with prepaid fare options, including 31-day passes or 10-ride tickets, see Express Service Fares.
The lot is currently open and functioning for commuters while final construction details and clean-up are completed. Your patience during the construction of the improvements is appreciated.