News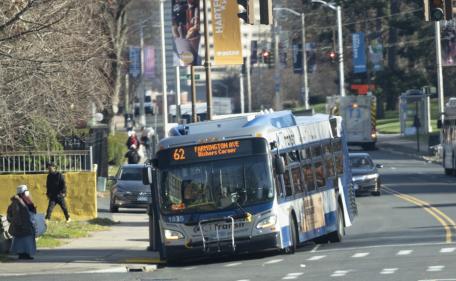 Tue Aug 18, 2020
Protect your family and ours by stopping the spread. Passengers should wear a mask or cloth face covering on all CTtransit buses and at bus stops. Do your part to protect our #heroesmovingheroes and we'll do ours to keep CT moving safely during this coronavirus emergency.
How to Ride
Each route has a schedule or timetable that lists the departure/arrival times of the bus along that route.
All CTtransit buses have wheelchair lifts or ramps for access by persons with disabilities.
Buses can carry a maximum of two bikes, on a "first-come, first served" basis.
Please call our Customer Service Center if you think you left something on a bus.
You Know Your World. And You Know When Something's Not Right.
Here are some simple options that can help you reach your destination on time.