News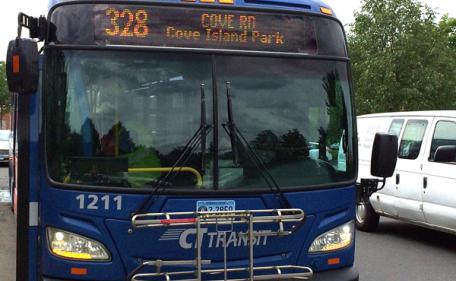 1 week ago
The Connecticut Department of Transportation is transitioning CTtransit to a new state-wide route numbering system. The new numbering system is based on the areas our routes serve. Hartford area bus routes are already numbered 1 through 99. Local bus routes that operate in southwest Fairfield County will be numbered 301 thru 399. This change becomes effective August 14, 2016.
How to Ride
Each route has a schedule or timetable that lists the departure/arrival times of the bus along that route.
All CTtransit buses have wheelchair lifts or ramps for access by persons with disabilities.
Buses can carry a maximum of two bikes, on a "first-come, first served" basis.
Please call our Customer Service Center if you think you left something on a bus.
You Know Your World. And You Know When Something's Not Right.
Here are some simple options that can help you reach your destination on time.