News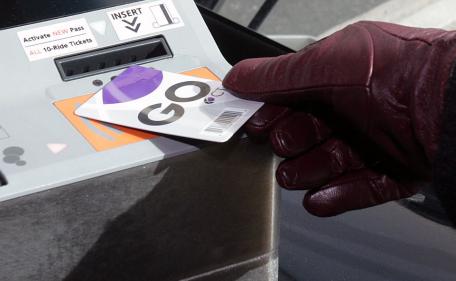 Tue Oct 30, 2018
With just a tap, the Go CT Card uses a system called Fare Capping to calculate your fare and apply any discounts you're eligible to receive. So every time you ride CTtransit and CTfastrak buses you'll be paying the lowest possible fare with no guesswork.
News
Sign Up and Manage Your Alerts Use the form to select the route(s) you'd like to receive alerts…
The Go CT card is "powered" by an electronic chip within the card. Just like bank cards you may use…
As a result of traffic delays associated with the New England Thruway (I-95) Reconstruction Project…
How to Ride
Each route has a schedule or timetable that lists the departure/arrival times of the bus along that route.
All CTtransit buses have wheelchair lifts or ramps for access by persons with disabilities.
Buses can carry a maximum of two bikes, on a "first-come, first served" basis.
Please call our Customer Service Center if you think you left something on a bus.
You Know Your World. And You Know When Something's Not Right.
Here are some simple options that can help you reach your destination on time.