News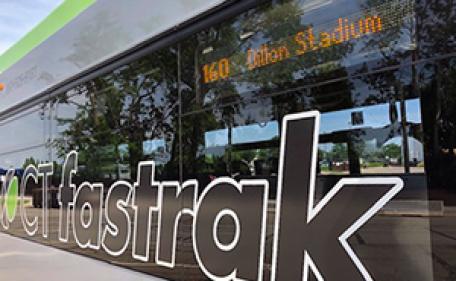 1 week ago
The new CTfastrak route 160-Dillon Stadium Connector operates limited-stop service between CTfastrak Sigourney Street Station, downtown Hartford, and Dillon Stadium on Hartford Athletic, Connecticut's new professional soccer franchise, home match days only. The route 160 charges a local fare ($1.75 for a two hour pass, or $3.50 for an all-day pass).
How to Ride
Each route has a schedule or timetable that lists the departure/arrival times of the bus along that route.
All CTtransit buses have wheelchair lifts or ramps for access by persons with disabilities.
Buses can carry a maximum of two bikes, on a "first-come, first served" basis.
Please call our Customer Service Center if you think you left something on a bus.
You Know Your World. And You Know When Something's Not Right.
Here are some simple options that can help you reach your destination on time.