News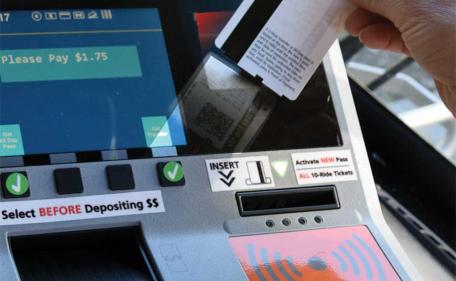 Tue Apr 04
Starting in May 2017, fare boxes onboard CTtransit local, express, and CTfastrak buses will issue Transfers (2-Hour Passes) and All-Day passes using bar-code reading technology rather than magnetically encoded stripe technology. The bar code is printed on the front of the pass. Scan the bar code on the window with the red light on the fare box—a tone will sound indicating acceptance.
How to Ride
Each route has a schedule or timetable that lists the departure/arrival times of the bus along that route.
All CTtransit buses have wheelchair lifts or ramps for access by persons with disabilities.
Buses can carry a maximum of two bikes, on a "first-come, first served" basis.
Please call our Customer Service Center if you think you left something on a bus.
You Know Your World. And You Know When Something's Not Right.
Here are some simple options that can help you reach your destination on time.